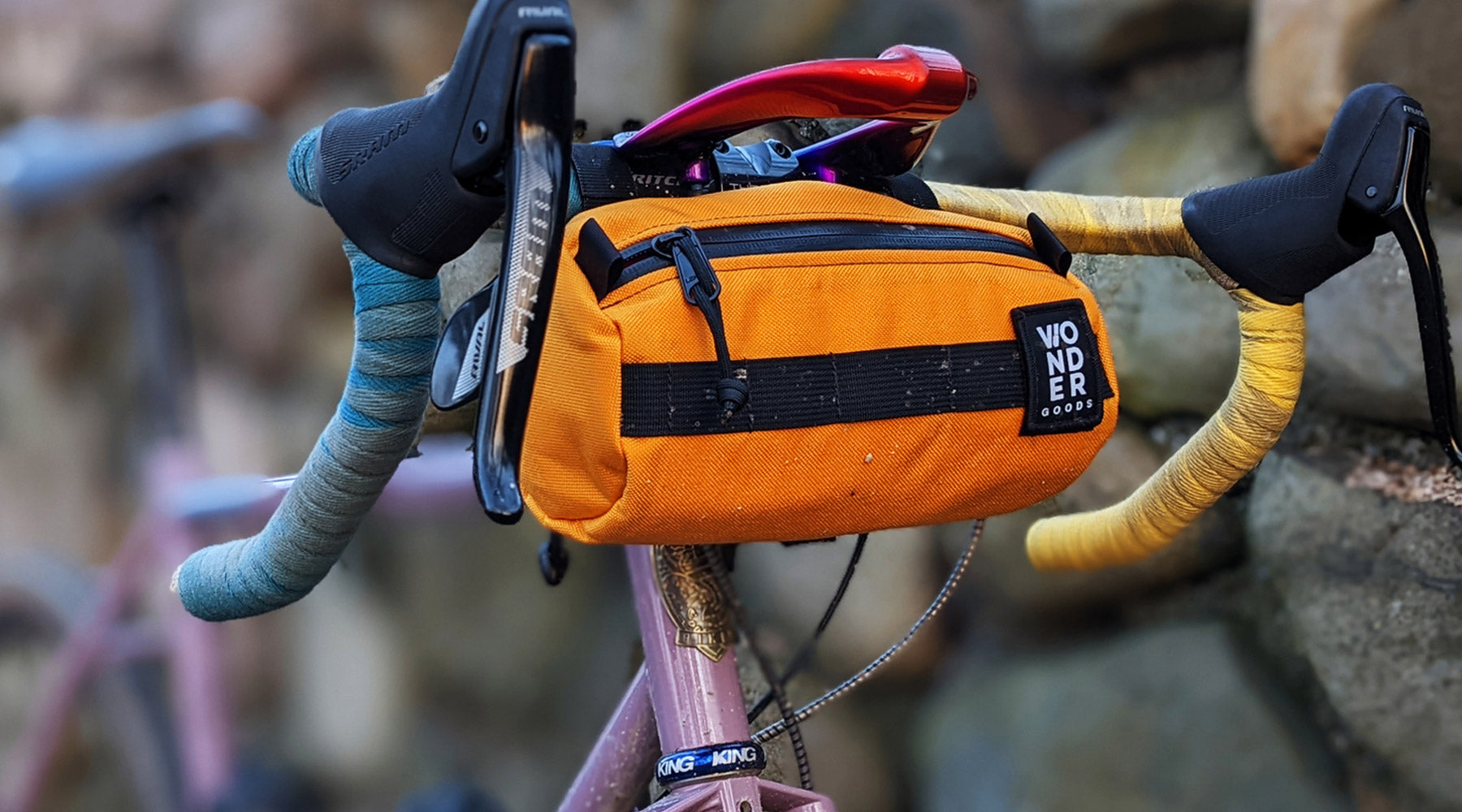 Always along for the ride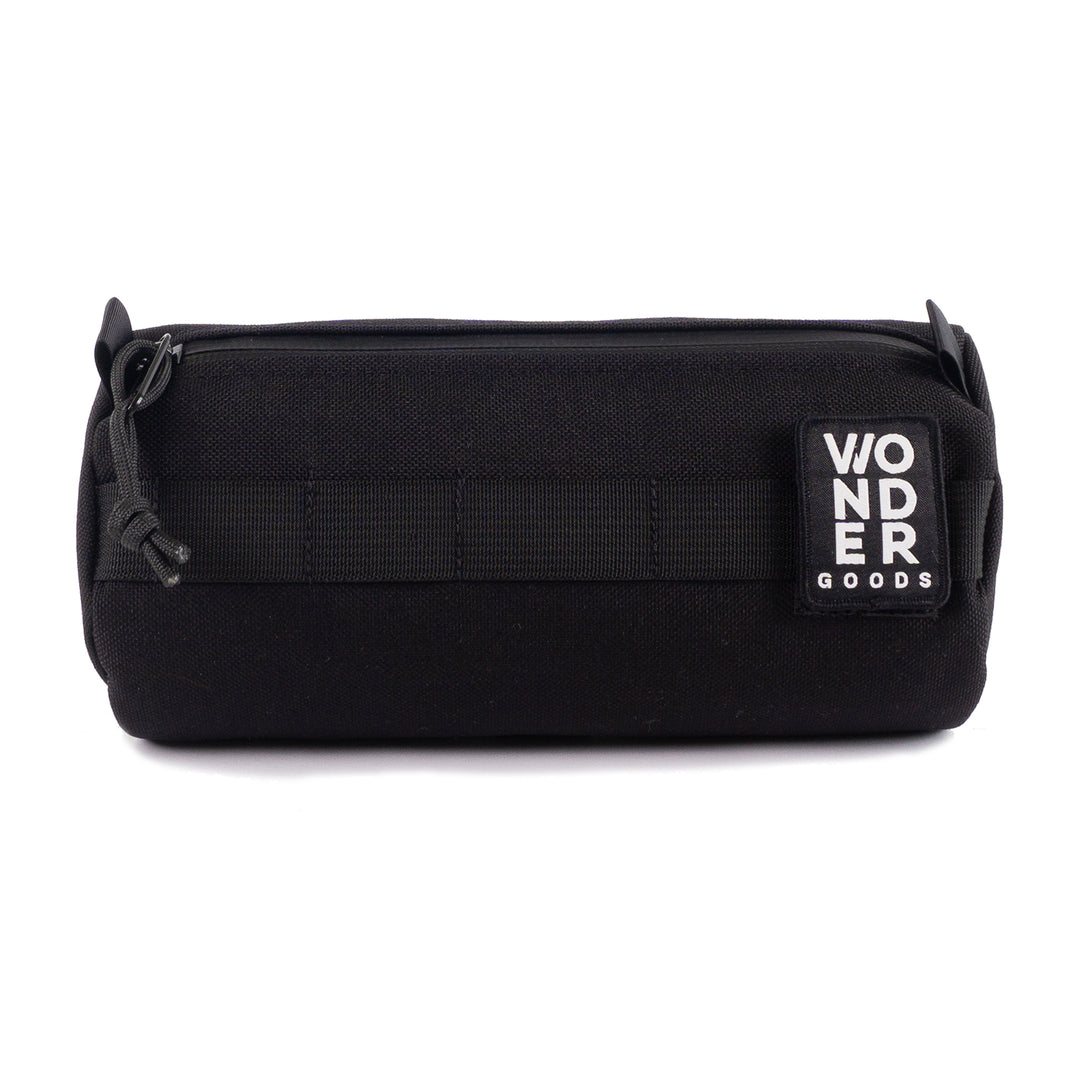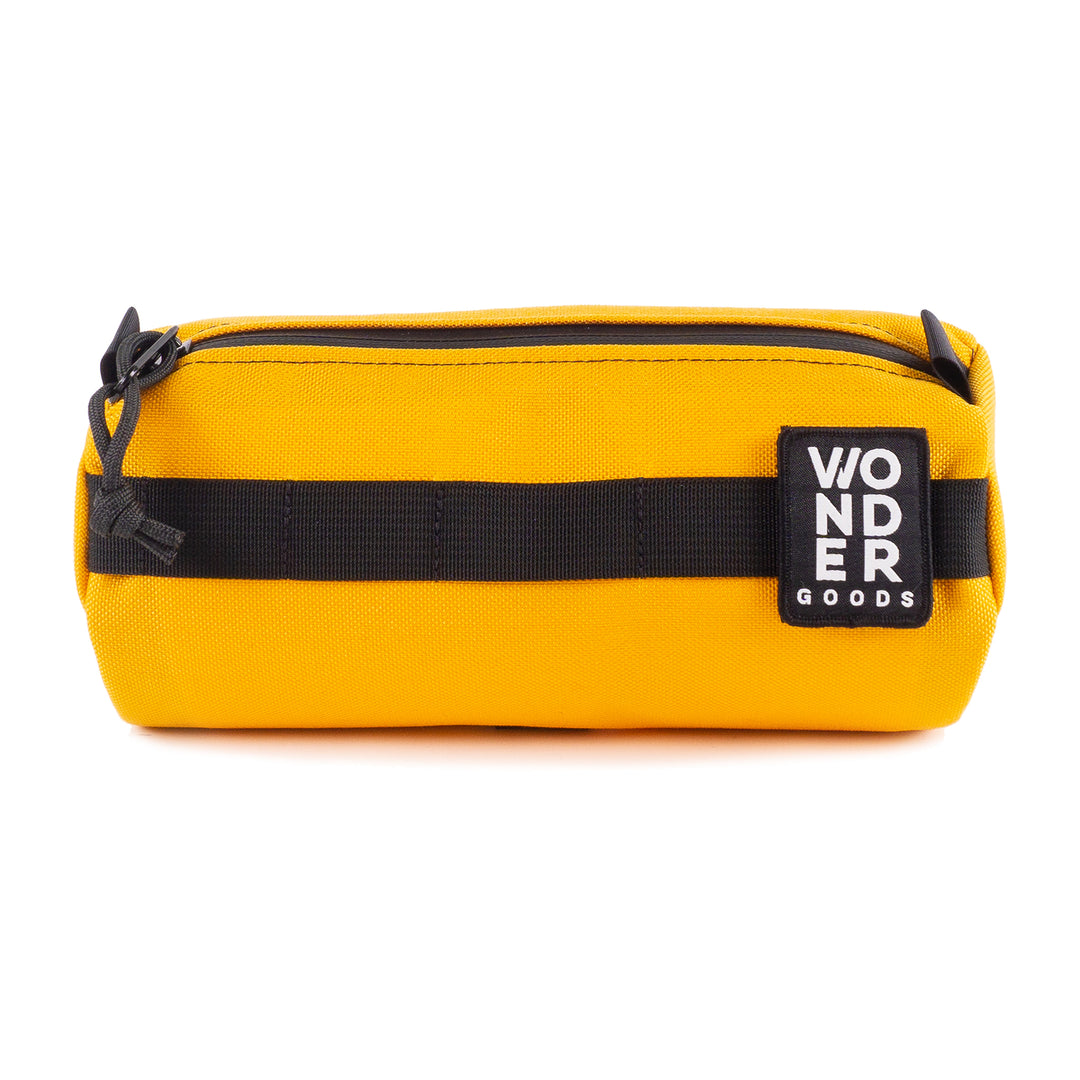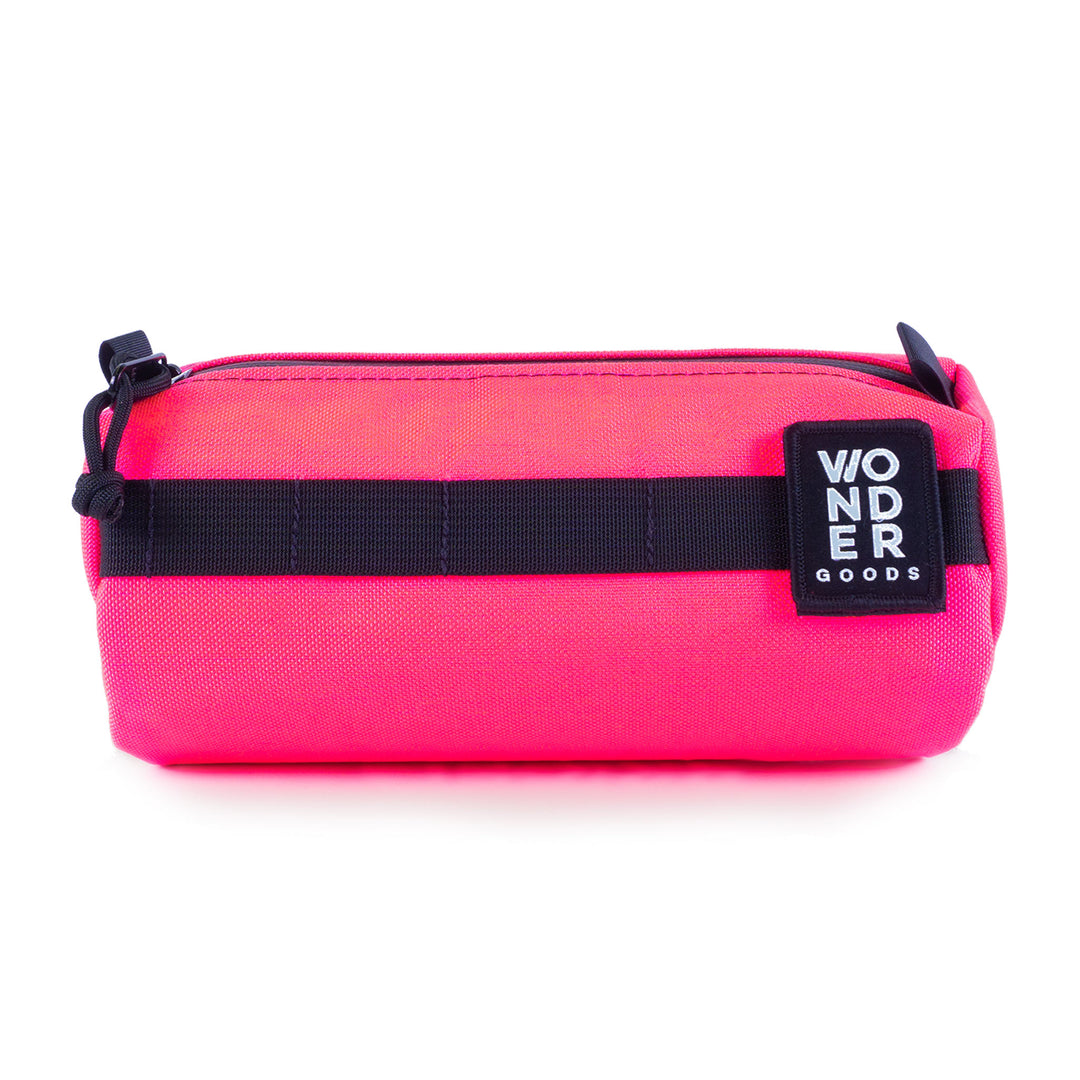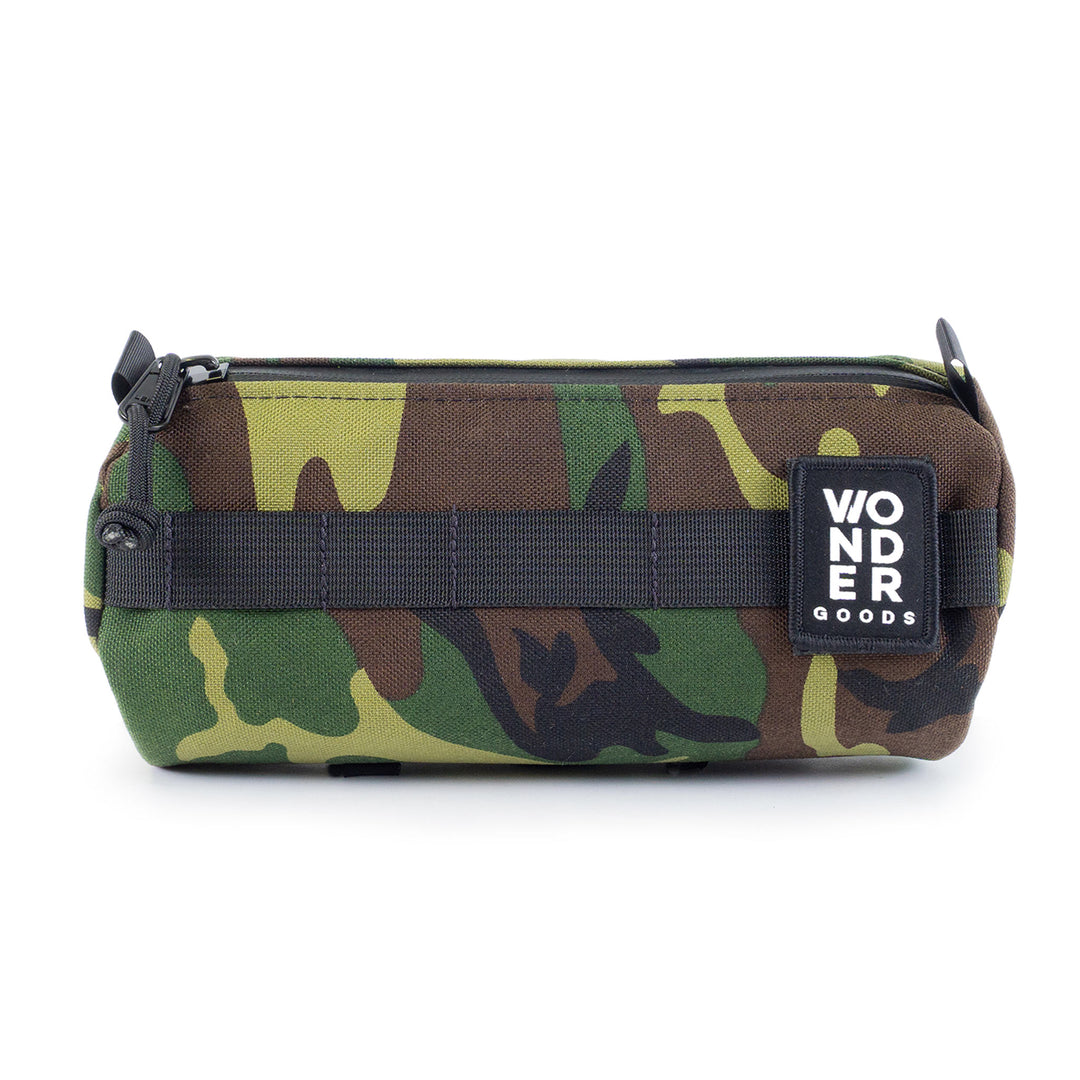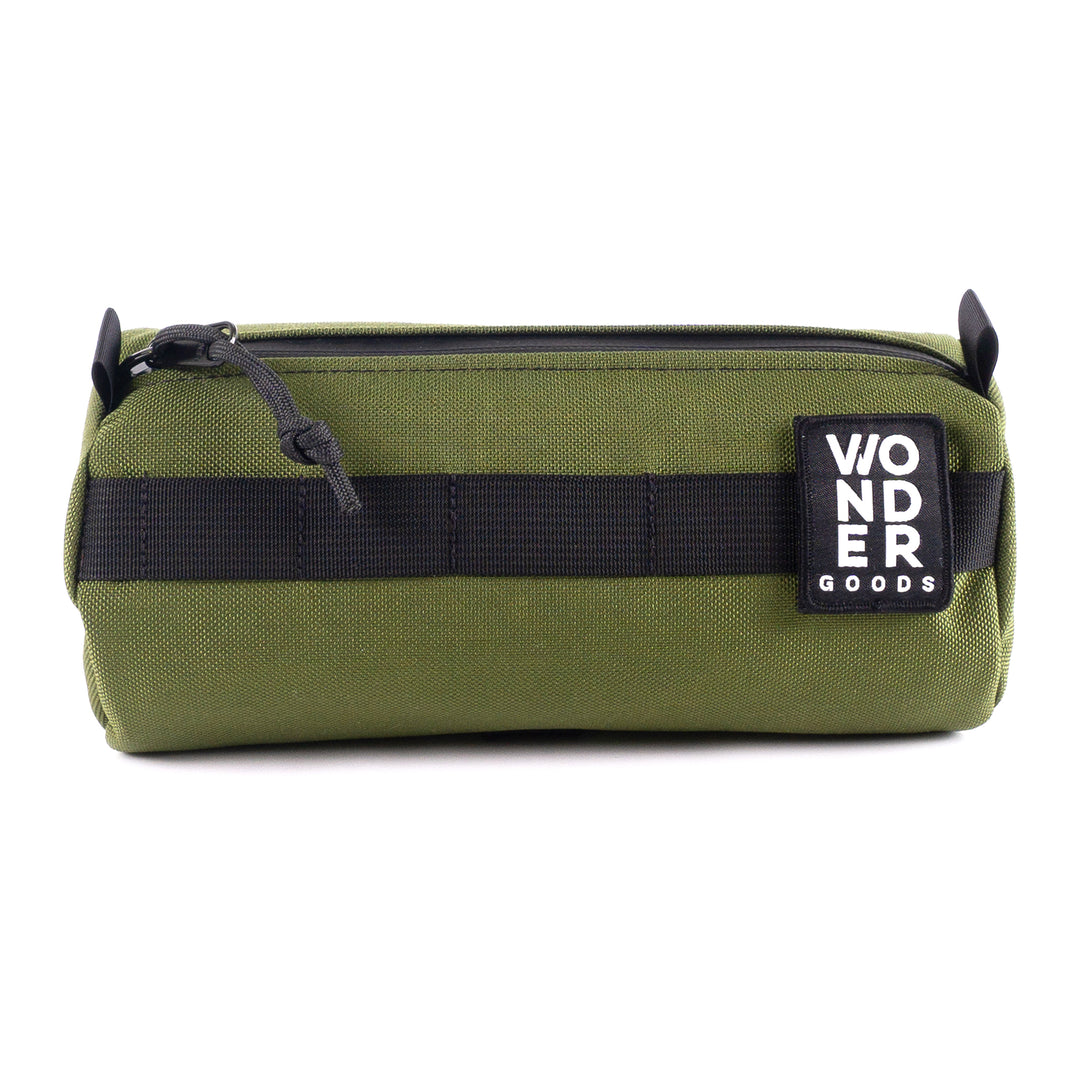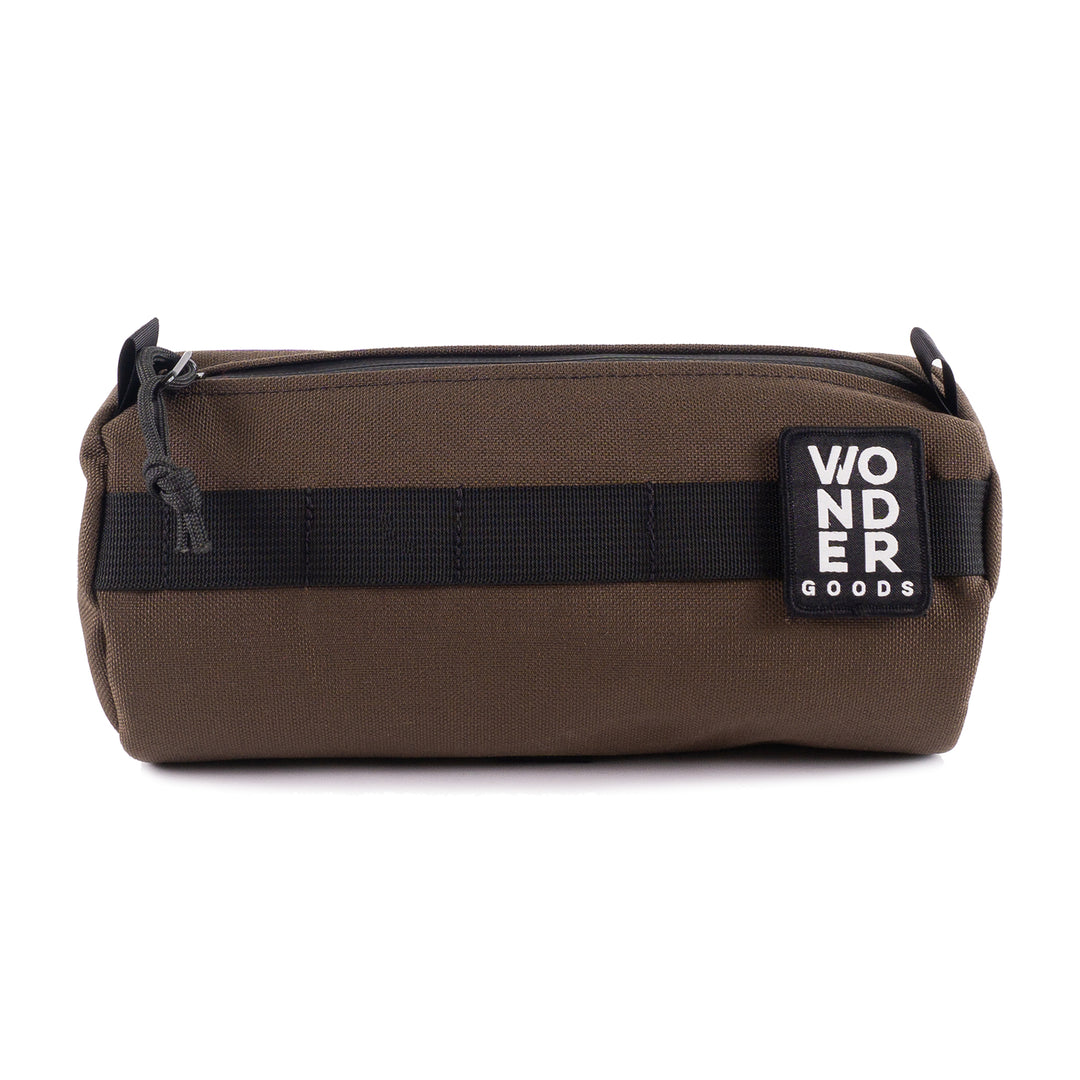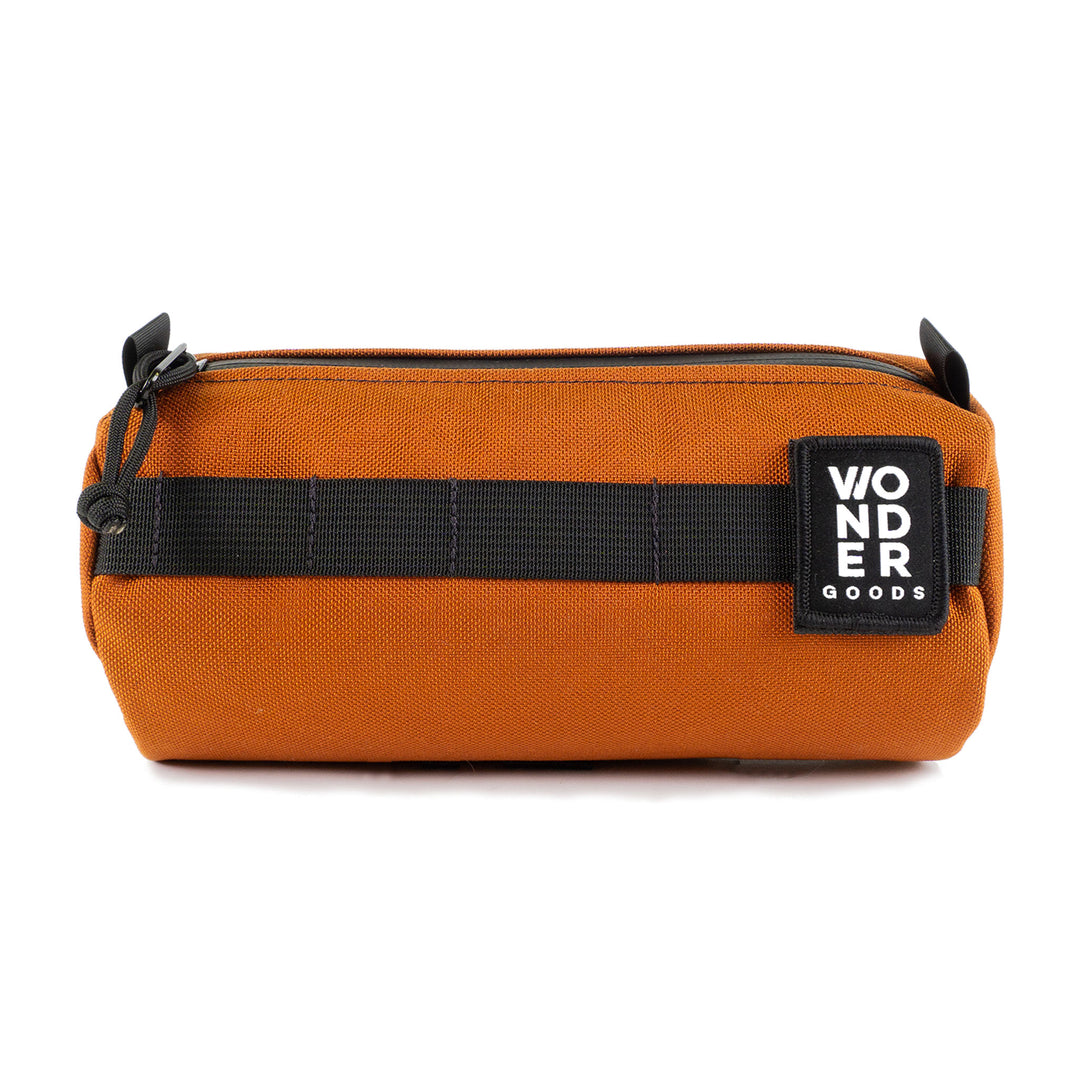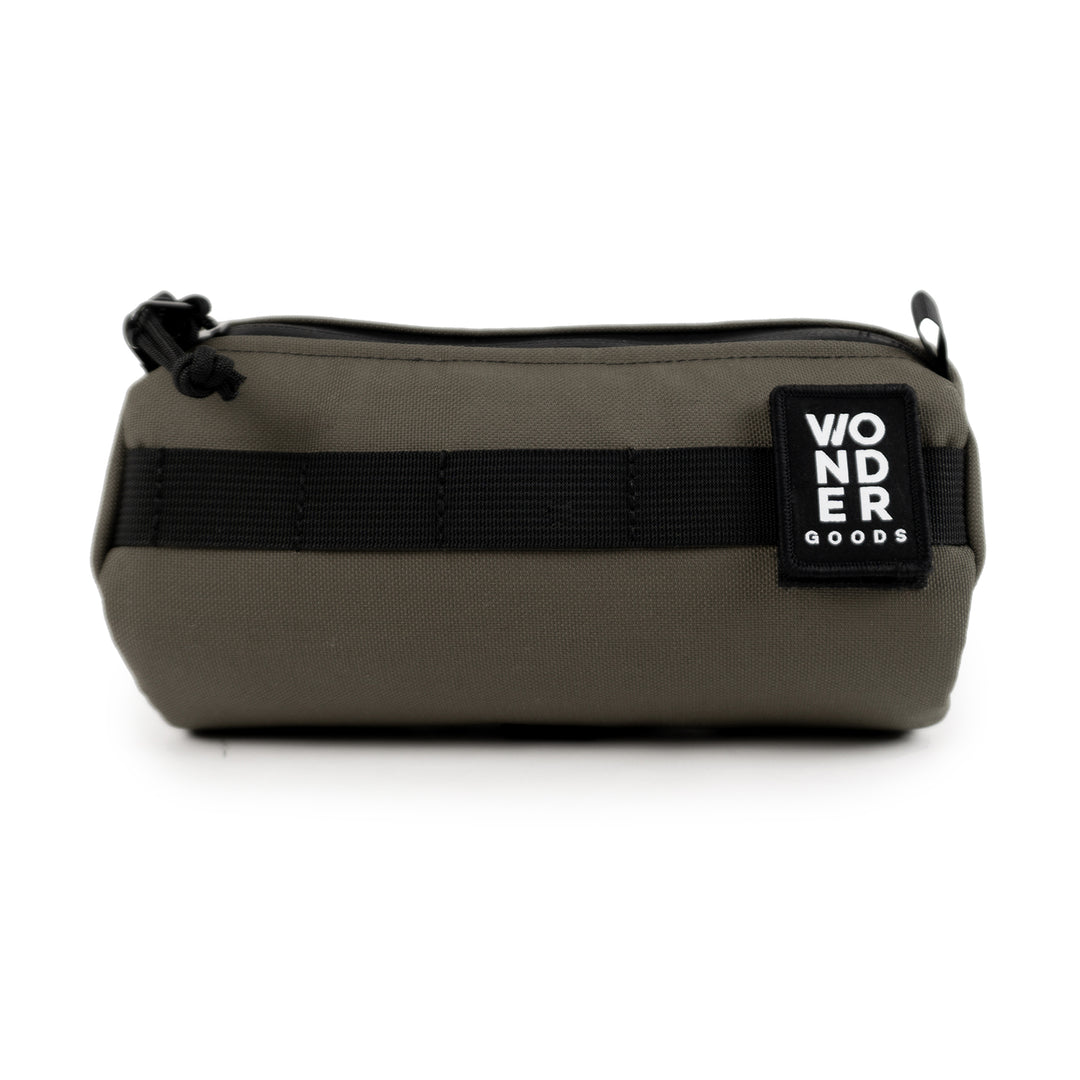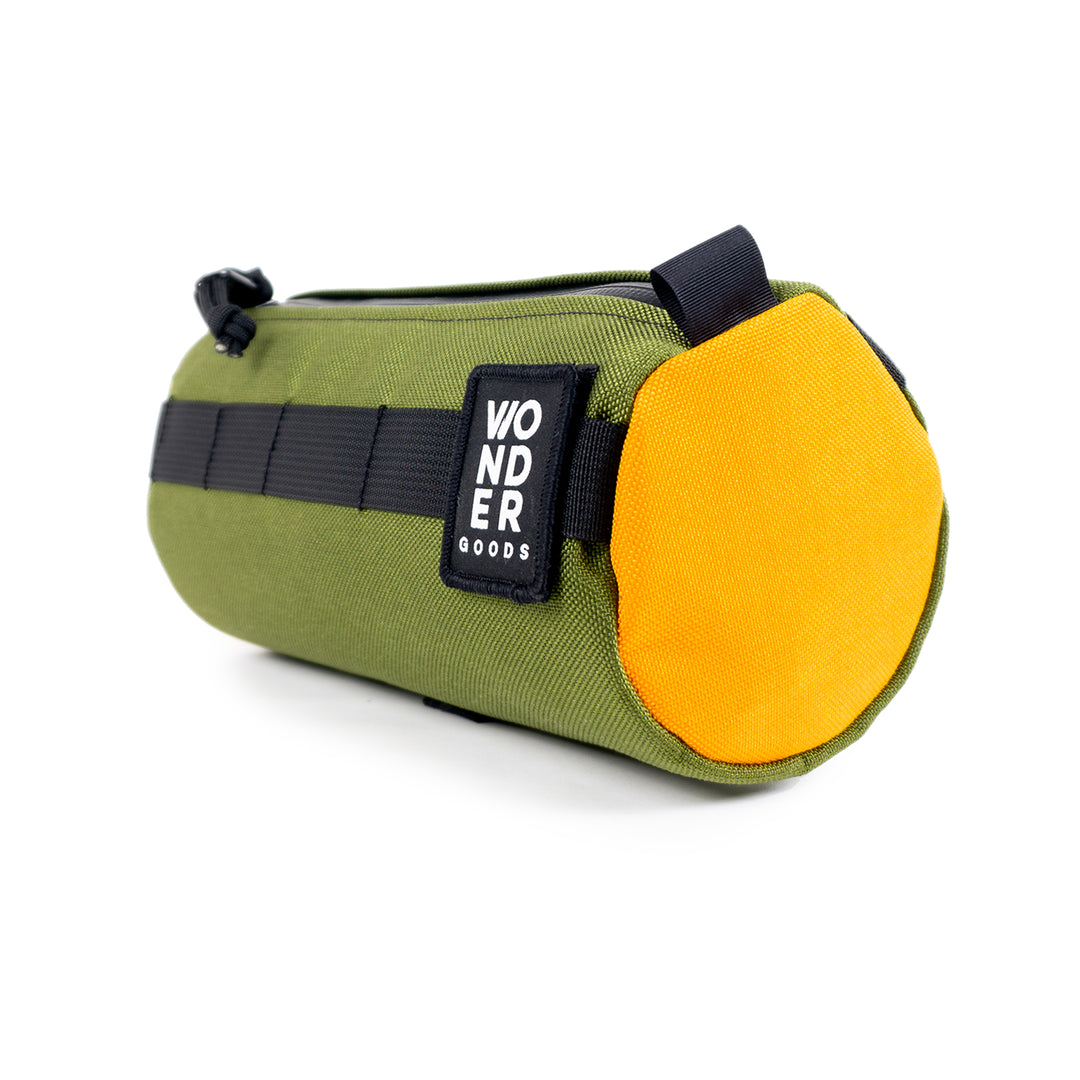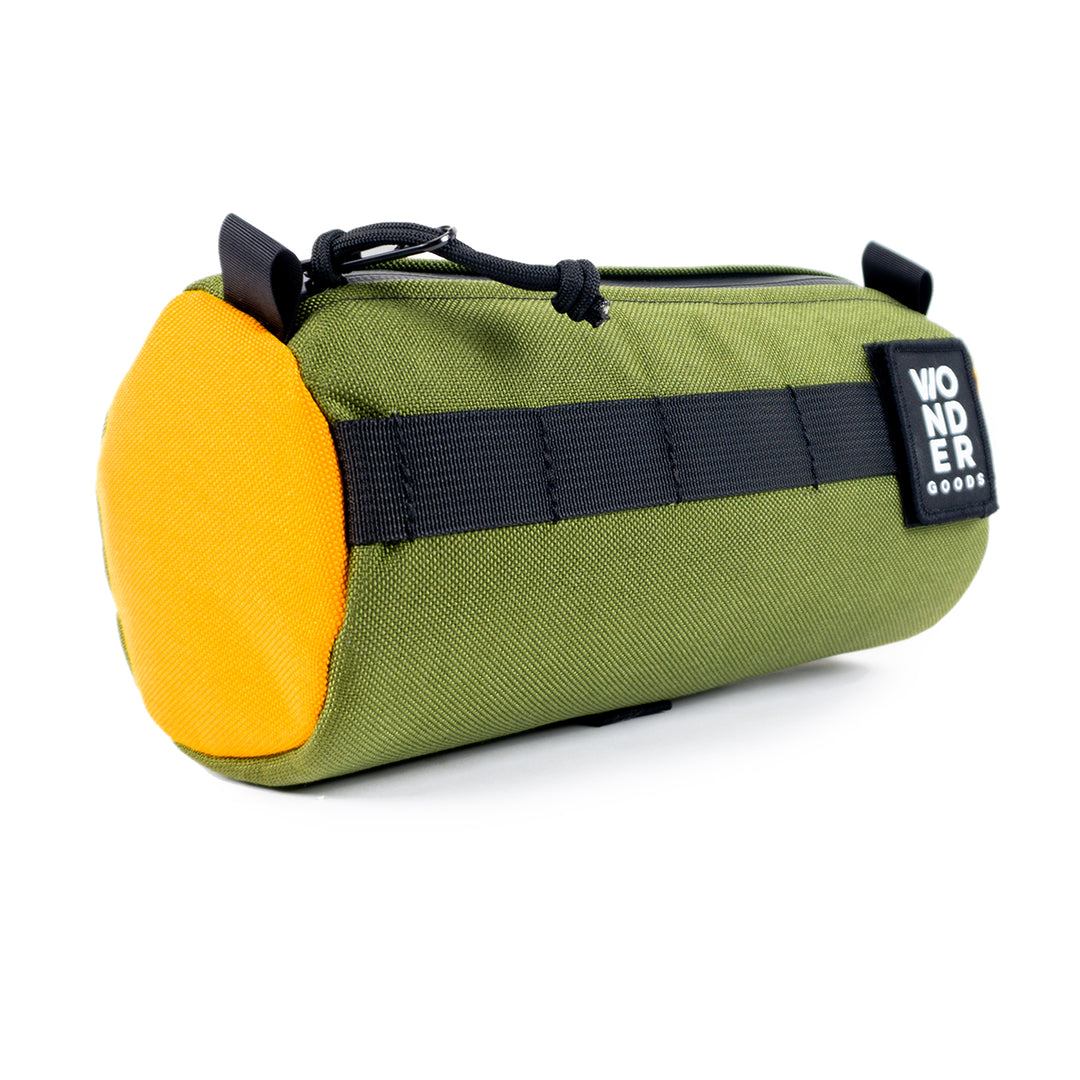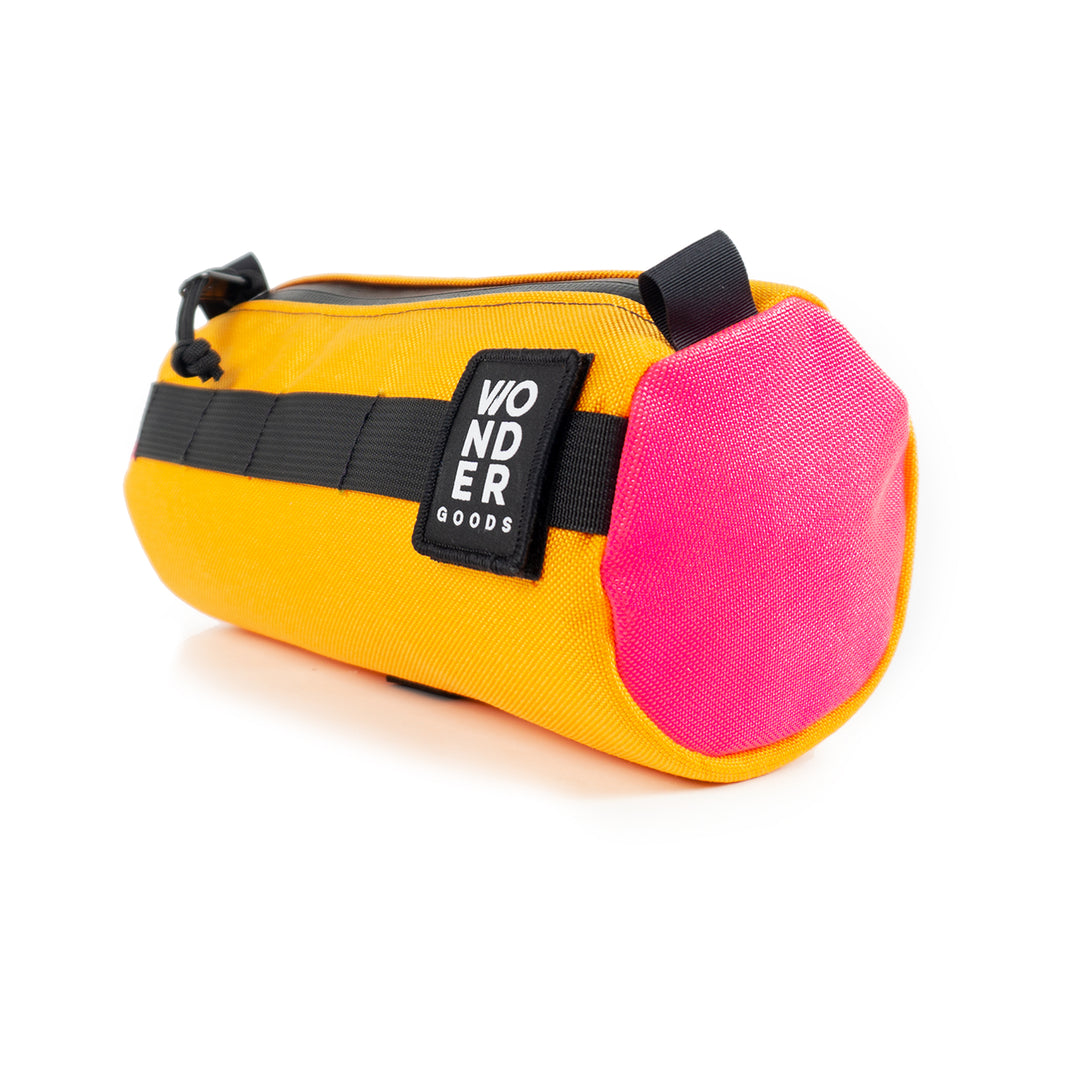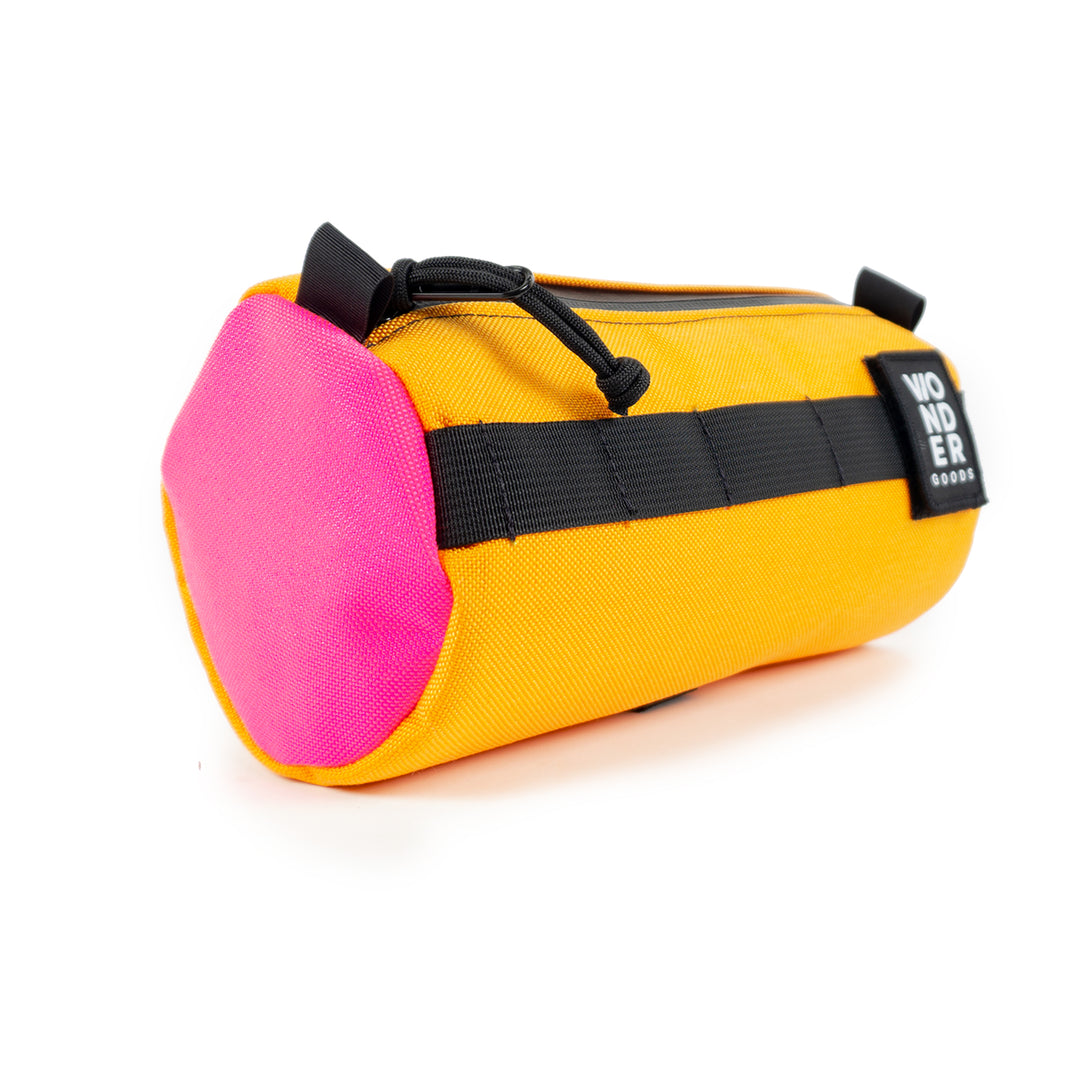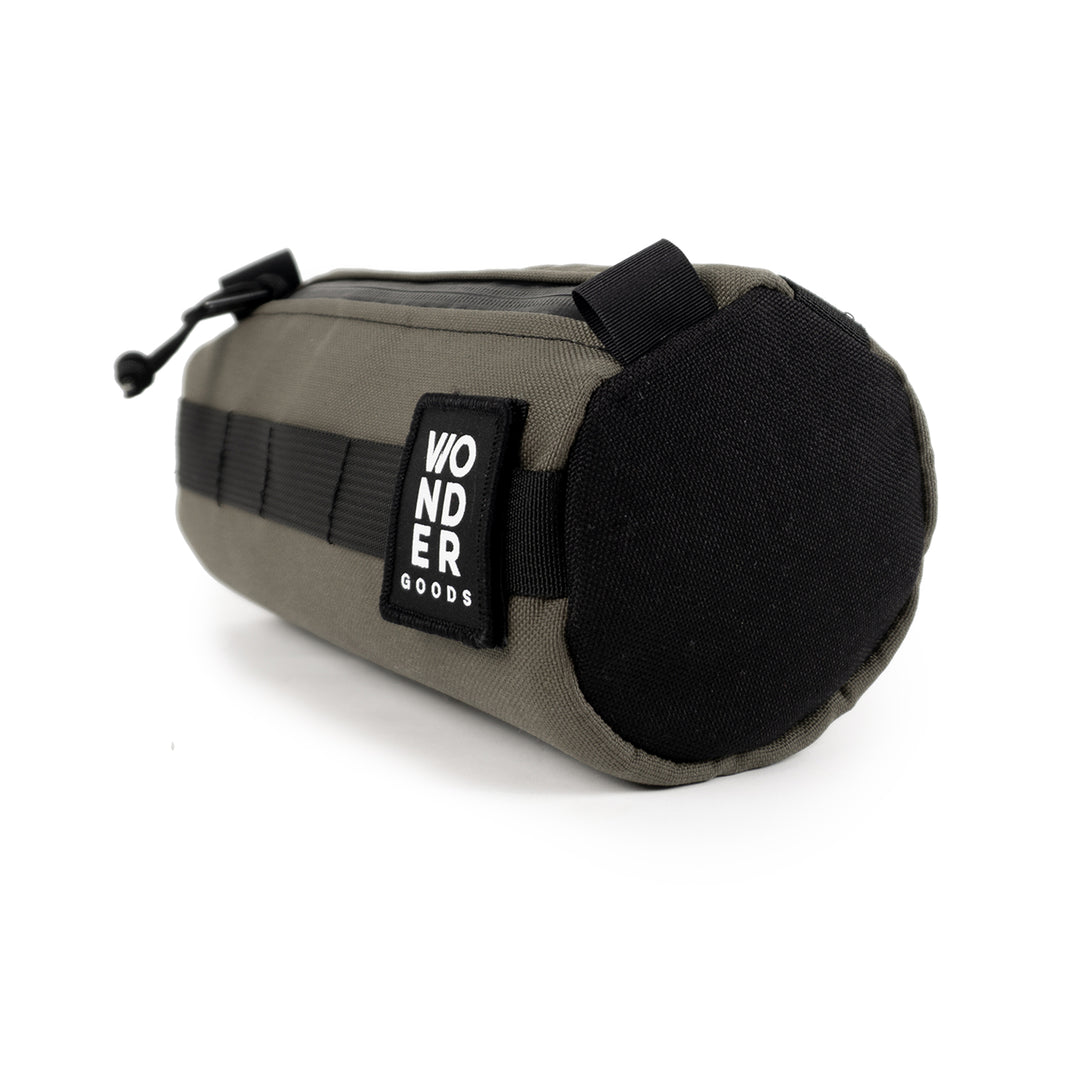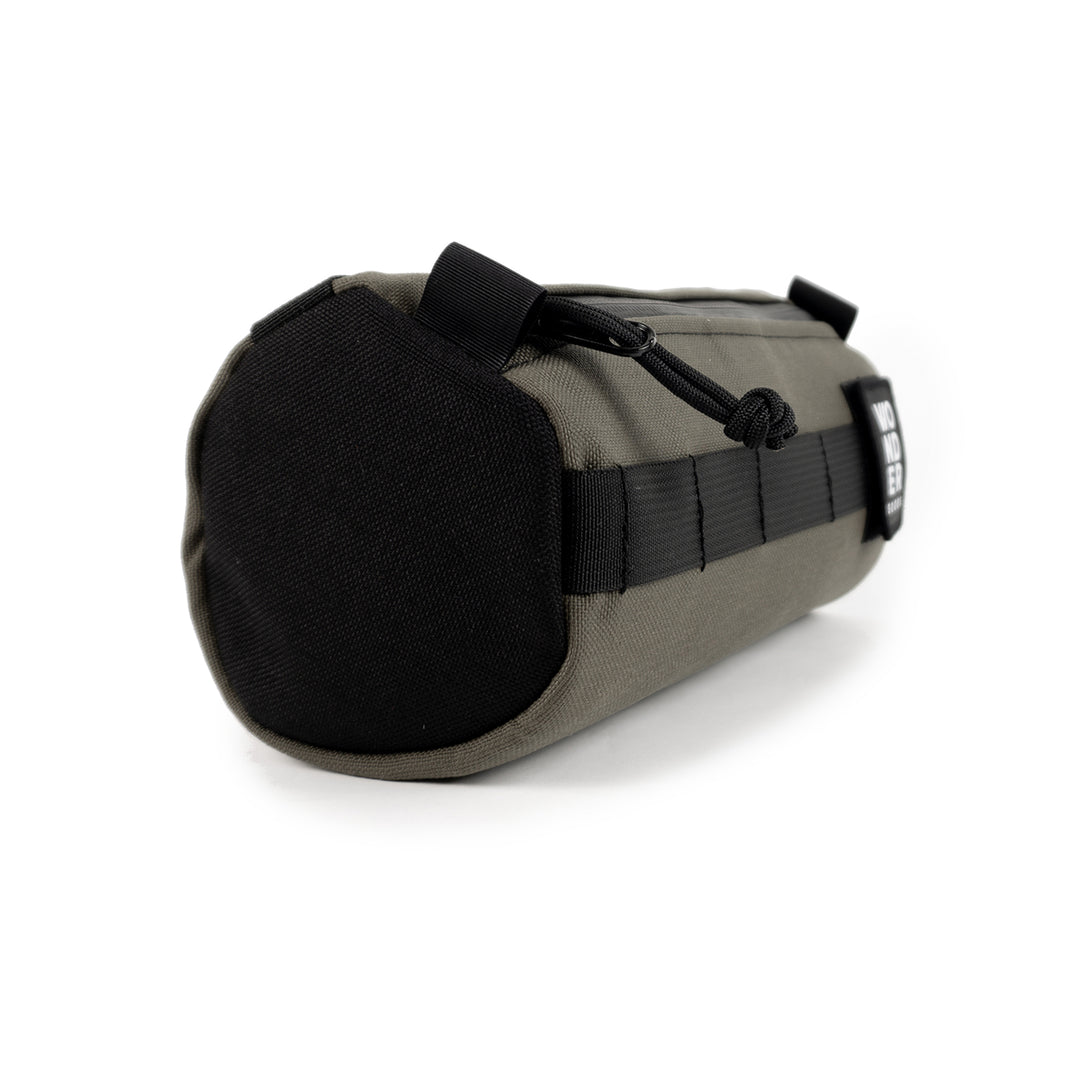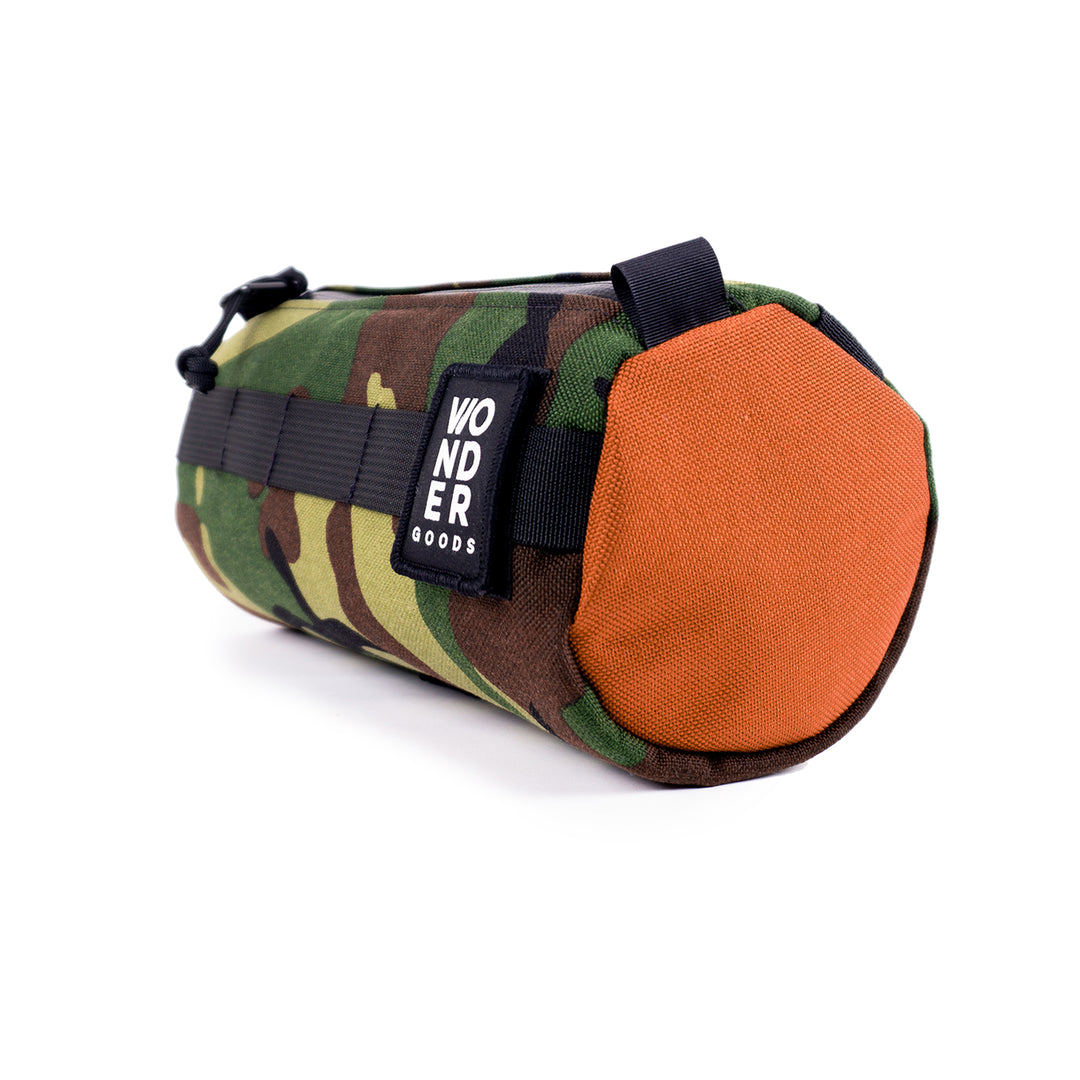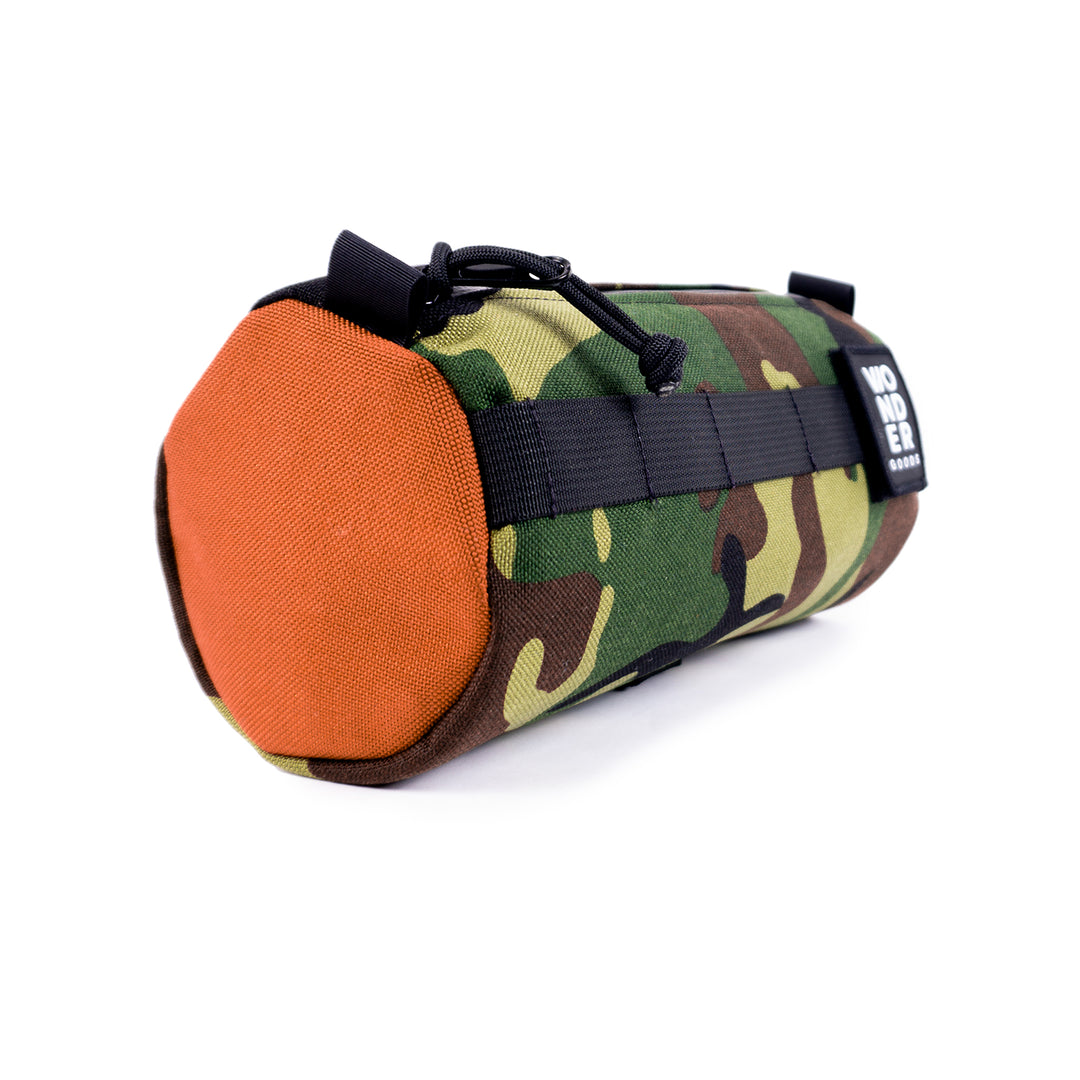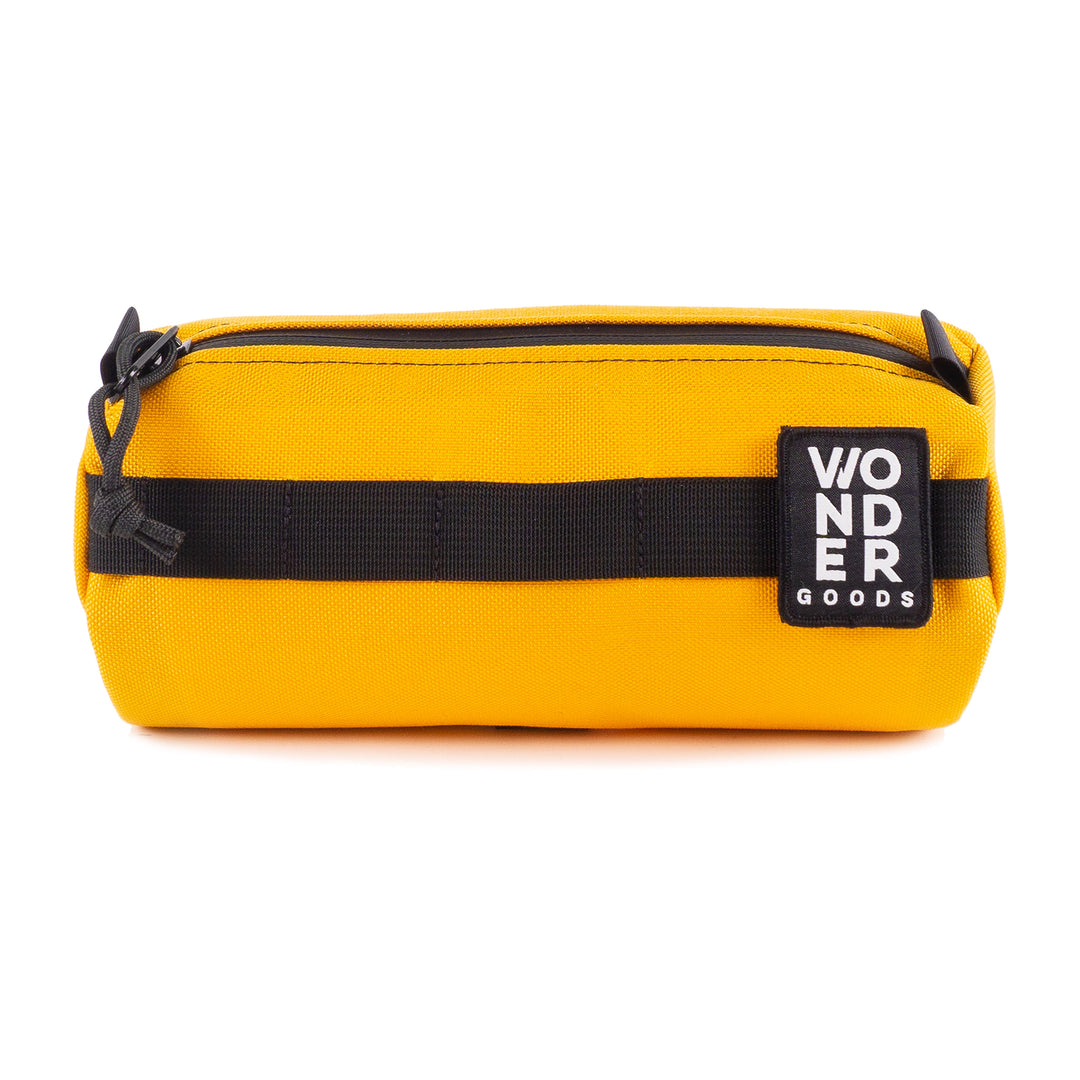 Materials
• 1000D coated Cordura™ water-repellent exterior fabric
• 400D water-repellent pack cloth interior lining
• #8 Lenzip Rain Defyer™ zipper
• 1" soft touch Velcro One-Wraps™
• 1" nylon webbing
• Closed-cell foam
• Nylon binding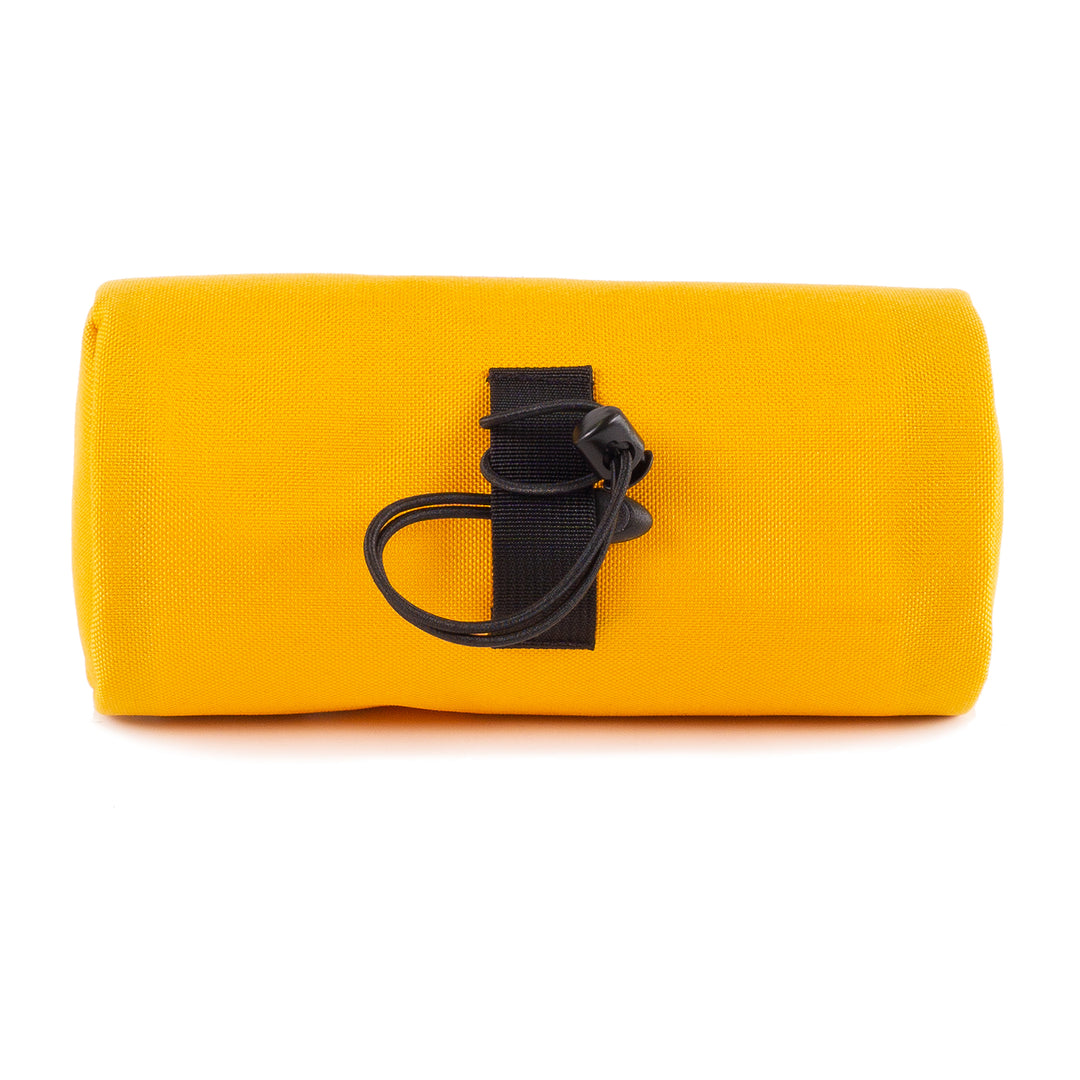 Features
• Adjustable & Removable 1" Velcro One-Wraps™ for quick and easy mounting to handlebars
• Bungee anchor attachment for securing to headset or fork
• Water-resistant zipper
• Weather-proof exterior materials
• Lined weather-proof interior
• Foam insulation/padding to protect belongings
• Molle compatible & adjustable
• Convenient pull tabs for gloved hands
• Interchangeable front Velcro™ patch (more available here)
• Nylon-bound interior seams for extra water protection and cleaner interior
• Made in the USA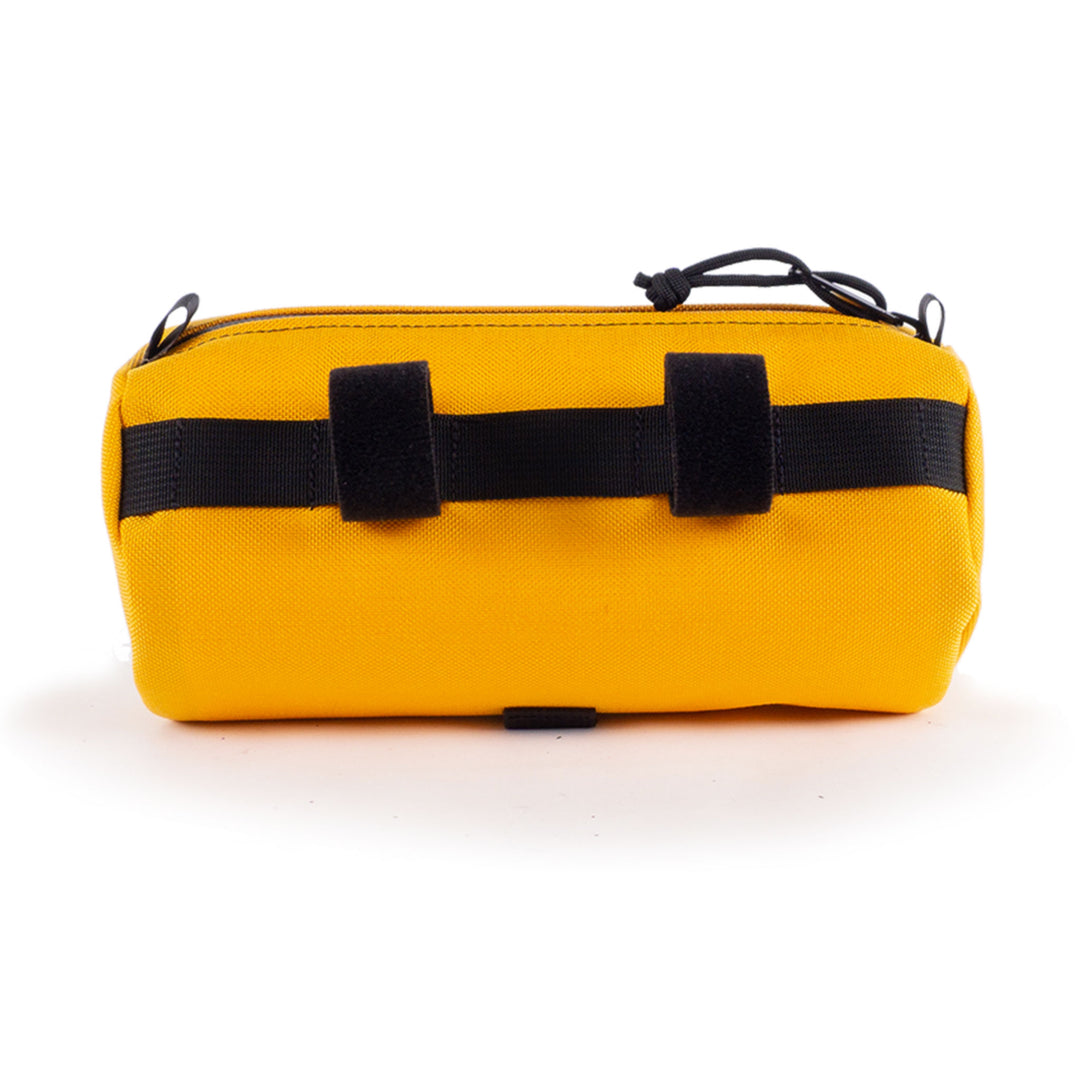 Measurements
• 9"L x 4.5"D x 14"C
• 8.5"L zipper opening (actual)
• 7"L x 1"W Velcro One-Wraps™
• 10"L elastic bungee anchor
• Bag weight = 4oz (bag only)
• Total weight = 4.5oz (with attachments)
What our customers are saying!
★★★★★

Soooo Waterproof

I lived in a rainy climate for a few years and would mountain bike with this handlebar bag often, it never leaked or got any of the stuff inside wet. It fits everything you need; snacks, phone, headphones... I've even stuffed jackets inside and usually end up throwing my biking gloves inside as well. Love this bag and it still looks the same as the day I got it!
★★★★★

Commuters Best Friend!!!

I've been commuting on a bike for nearly a decade now- throughout that time I've explored a number of bags and storage systems to carry my life. This bag is hands down one of the greatest purchases I have ever made. It perfectly fits multiple hand pumps I own, a range of supplies to keep me on the road, and whatever snacks I could possibly want too. It's also perfectly suited for getting caught out in the rain and has plenty of easy access to get at your stuff while still on or off the bike.
★★★★★

Black Hole

Yes, this is the 3rd bag I have from WG. But my first one, the tester, try out these new kids on the block and see how they do. They do. Very well.
I can stuff this so full, and yet it's not a bulky ballast on the bars. Other bags feel bloated when bulging to burst. Brilliantly, this burrito is balanced.
★★★★★

Solid & Lasting

Extremely durable construction, in the material choices to all the stitching and construction. Perfect, compact size as well. Highly recommend, and hope to get more of their bags!
★★★★★

Great color for a great bag

I love the new pink. It's a proper neon pink that I just had to purchase. The bag is very well constructed and attached to my bars with minimal effort. I really like the internal structure of the foam that is sewn in between the exterior and lining. Some expensive brands just slap a rolled piece of semi rigid plastic inside the completed bag for structure. It holds my stuff and looks great. Can't ask for more except maybe to add even more bright colors to the lineup!